Devitt Construction
Call us:+353 87 136 0297
thomas@devittconstruction.com
Dublin
Whatever your reason for wanting a home extension: a home office or study, a pool room, a new arrival in the family, or simply adding value or utility to your property, Devitt Construction and Carpentry will make sure to integrate your home extension  in various ways to increase your style and efficiency of living and reduce your energy expenses.
Home extensions we provide: Rear extensions, front extensions, sunroom extensions, double height extensions, wrap around extensions or upstairs extensions.
Our Clients recommend us because:
We've a track record of finishing home renovation projects on time and on budget
we've the experience to advise you on your project and also come up with home extension ideas.
We provide a friendly, skilled service supported by solid expertise in our business
we've an excellent portfolio of home extensions, renovation, construction and maintenance for homes in Dublin.
We will handle any extension project
We are a multi-trade team capable of doing off any project from beginning to end. Our company is one the top home extension builders in Dublin.
Over the previous couple of years we've designed and completed a huge variety of rear and facet extensions, single story and multi story additions further as complete rebuilds and residential renovations in Dublin and surrounding areas. Please explore our  gallery below and on Our Projects page.
We offer our clients expert advice on all stages of designing their home extension. Our team of specialists has all the experience and attention to detail needed to show your fulfil your idea and make it an amazing looking reality.
We follow 2 easy principles when doing our work:
guaranteeing that the extension seamlessly blends into the prevailing property
Conducting our home extension work with high-quality materials and in accordance to fashionable construction practices
We guarantee a stress-free, skilled and dedicated service. Visualise your project and get in touch with us today for a quote,
For any house extension we will complete each stage of the work on time and at within budget.
We do all manner of home extensions massive, utilising the space to the utmost and guaranteeing a high customary interior and exterior end product.
The building method for a house extension sometimes involves four or five distinct trades: brick laying, carpentry, plumbing, roofing, painting and decorating.
Alongside our tradesmen we have a tendency to use project managers and designers able to assist you come through and achieve the correct look and usefulness that you had in mind. Throughout our conferences we will capture your ideas  as attainable and supply a complete solution to your needs.
Our resources enable us to undertake any form of job. Between our workplace, our Dublin primarily based workshop and also the project website, our team can work expeditiously to execute house constructions, renovations, major repairs and upgrades.
 A smaller extension joining an existing a part of the house that's somewhat open is going to be easier to construct than an outsized extension that needs walls to be removed and, the structure strengthened — that is why selecting the correct position for your new area is such a vital step. We will offer our expert advice on your home extension project.
If the extension is going to be a self-contained room, the quantity of plumbing and trade can rely upon the present wiring and piping configuration of your house. As you'd expect, major reworkings for either of those would return at a bigger price.
Lastly, your articles of furniture, appliances, lighting fixtures and materials should produce a balanced and trendy overall style. Our designers take under consideration your own preferences at each step on your home extension  to make sure that the end result is going to be one thing you'll love.
We will inform you before of everything that needs your input on, and of the timeline of the project and take all measures necessary to ensure that things can go smoothly from start to finish.
Our multi-disciplinary team will offer you with their expertise and advice in home renovations.
People prefer renovations in their homes for many reasons. You may have new wants, new concepts or new plans you would like to implement in and around your house.
Three of the foremost common house renovation aims are:
• making extra space
• Adding additional utility to your property
• Rendering a more recent and fresh look to your house
We are a certified team of specialists in home renovation, repair and maintenance based in Dublin, Ireland, with a portfolio of top-notch construction projects, all on time and on budget. Check out our testimonials page for the great feedback we receive on all our work
We are adept tradesmen able to handle any home renovation task. Our multi-trade experience makes us a perfect choice for any construction or renovation job. We  act as your project manager and coordinate all stages: from the initial assessment to style and effective work on-site .
We pride ourselves in our ability to deliver construction work from beginning to complete, being  a one-stop-shop for all the home construction and renovation  work you would like.
If you're within the initial stages of designing a house renovation or any similar project, one of our project managers can assist you.
Flooring to be  replaced
• Partial rewiring to be done
• Complete room makeover, new application and custom-made woodworking
• Complete rest room renovation, radiator relocation and electrical shower
• Living room makeover with new TV unit and radiator covers
• Kids' bedroom overhaul with new curtains, bunk beds and wall ornamentation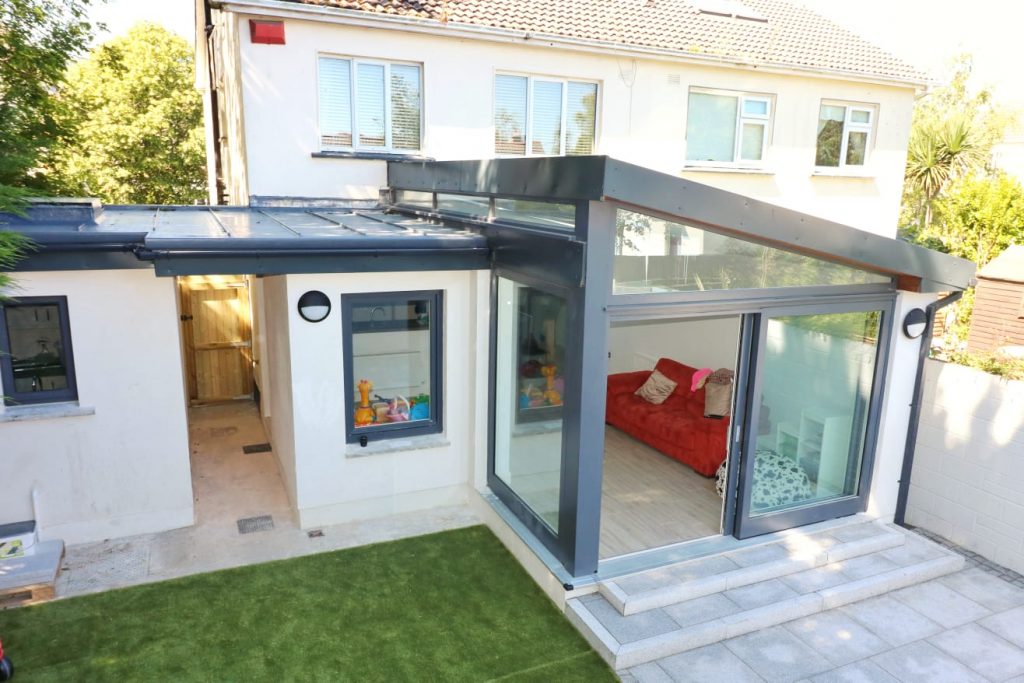 You can be guaranteed your project will be carried out with from beginning to end with attention to every detail